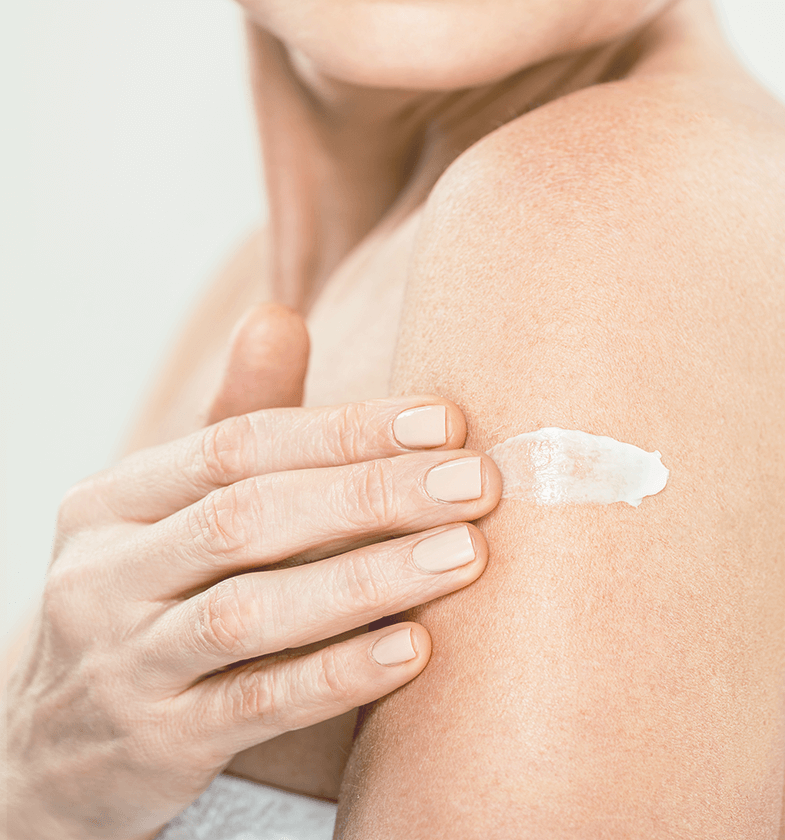 Formulated for ultimate hydration
Exfoliate and firm your skin with Oncoderm's Prescription Dry Skin Restoration cream, formulated with alpha hydroxy acids to stimulate collagen production, improve skin texture, and relieve dryness.
Testimonial
Customers Testimonials
5 of(1 reviews)
Verified buyer
Joanne H.
Really settles my skin flare-up situation!
I save this cream for when my skin gets flared up. I developed GVHD post chemo treatments, so my ski...
Frequently Asked Questions
+
Washing hands with antibacterial or fragranced soaps and hot water will make your skin even drier.Be sure to use a gentle, fragrance-free soap and lukewarm water or hand-sanitizing antibacterial gels instead.Antibacterial gels are more effective at destroying bacteria and, when combined with emollients, cause less dryness than washing with soap and water.Also be sure to moisturize your hands when you finish washing them.
+
Yes, but for the most part, they can be managed. A survey of cancer survivors showed that 67 percent did not expect skin problems to occur prior to treatment. But once they finished their treatment, skin irritation and dry skin were reported as the most common side effects. Since most anti-cancer treatments work by destroying rapidly growing cancer cells, healthy skin cells will also be affected.
+
Use barriers to keep germs out and moisture in. Liquid bandages are a useful mixture of chemicals that form a barrier when applied. Good examples are Band-Aid Liquid Bandage or New-Skin Antiseptic Liquid Bandage and Nexcare Skin Crack Care. You can also use fingertip bandages (these are "H" or hourglass-shaped) or "cots" after applying thick creams, to retain moisture and prevent pain when using the fingers.
+
Drinking at least eight glasses of water a day may certainly be important for overall health but will not be sufficient to keep your skin moisturized. You also need to reduce your skin's exposure to water, soaps, and fragrances and maintain a humid environment at home. In addition, frequent use (at least two times a day and even more frequently if receiving chemotherapy that causes skin dryness) of thick moisturizers is always better, so use ointments or creams over lotions.